Let's Expose Some
Popular Diet Myths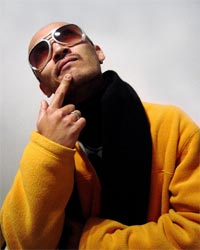 by: Michael Douglas
Are those extra inches round your waist leaving you sleepless? Has your last diet plan failed to solve your eternal problem - excess weight? Maybe you are not doing it right or expect results too fast.
Losing weight can be difficult at times because of misconceptions about food and how the metabolism really works. Many foods that we think are low in calorie are really not. We eat what we think is right, unaware of the hidden fat and calories. Losing weight can seem impossible if you're not aware of hidden fat.
In this brief article I am going to show you exactly what the truth really is, exposing some popular myths about losing weight and in the process advises on the best diet:
Myth 1: THERE A QUICK FORMULA TO LOSE WEIGHT
If you think that drastically cutting down on food for six-weeks will be enough to help you lose substantial weight, you are mistaken. This practice is guaranteed to bring your metabolism to a screeching halt! Although you may lose some, it's all bound to return. You may feel nice after having lost a bit but eventually when it catches up, you'll be sorely disappointed. Also, repeated weight cycling - losing and gaining frequently - can be very unhealthy, and even dangerous.
The only proven way to lose weight and keep it off is by making permanent lifestyle changes. You must eat healthier, watch portion sizes and be active. Stick mainly to lean proteins, whole grains, nuts, seeds, fruits, and vegetables. Lots of water will also keep your appetite in check and prevent overeating.
Myth 2: EXERCISE WILL JUST MAKE YOU HUNGRIER
Once you get used to exercising, you will stop craving for more food. So you needn't cut down on exercising. What's important is you should re-hydrate yourself after exercise. Have lime water but without sugar. Before and after an exercise, have a piece fruit - it'll help you bounce back.
Myth 3: CUTTING OUT IMPORTANT NUTRIENTS IS OKAY
All this talk about not having carbohydrates with grains, or pulses with something else is very likely pure hogwash. When you are having a meal, what matters is the total calorie count. Of course, the total calorie count will vary according to a person's needs but the ideal is 800-1500 calories per day if you're on a diet, and depending on your size. The best way to get this is to have a few fruits, two servings (half a cup) of pulses, plenty of vegetables (which can be cooked, boiled, or raw) during the day. The rest of your daily intake can be adjusted according to the requirement of calories. Sugar, of course, should be strictly avoided.
Dairy products can be used but they should be according to one's tolerance. Don't forget to include soybeans at least in one meal during the day. Avoid processed food always, instead opting for whole food.
Myth 4: OLIVE OIL HAS FEW CALORIES
Wrong. It has the same amount of calories as any other refined oil. But it's definitely healthier. So cook your food in olive oil but don't use more than 1-2 teaspoons. It has been demonstrated that the addition of olive oil to a diet that is not changed in any other way has a lowering effect on blood pressure.
Myth 5: LEMON JUICE AND HOT WATER IS A GOOD FASTING FOOD
If you don't add honey, that is. The honey that you use in it to sweeten it is fattening. All this concoction does is give you that extra vitamin C. Try limes instead, which aren't so sour!
Myth 6: CARRY ON WITH SALT
Many people believe that by avoiding salt they can cut down on their calories. Apart from reducing water content in the body (good for people suffering from water retention), a no salt diet doesn't bring down your calories, though it may be good against hypertension.
Remember diet has to be a way of life, and not a one-time affair. So go ahead and get the right diet and stop believing the myths!